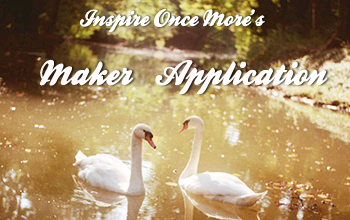 Applications are OPEN.
Answer The Following Questions below, Then each of our Makers will vote on wether to accept you as a trial maker.
If you have been accepted as a maker, you must follow the following rules.
Rules For Trial Makers
-You will get 5 posts
-All posts MUST be completed within three weeks of posting access given to maker.
-All entries Must be taged with Trialmaker: yourusernamehere
-All entries can be open for three weeks, then must go to members only. [also must put a warning on post saying that it will go to members only in three weeks time]
-ALL GRAPHICS POSTED MUST BE YOUR OWN WORK.
-NO Linking back to another community, or journal
Musicalpanties/Andy will Contact you if you have been accepted as a trial maker
Once you have been finished your trial posts, we will then let members of the community vote for wether to keep you as a trial maker.
If you have anyquestions, please let me know.
Name
:
Location or General Location
:
Experience
:
Communities you post at
[please include any you are trial makers at, or recently applied to as well]:
Why do you want to post here
?:
What do you want to get from this community
?:
What can you offer this community
?:
What are your favorite things/subjects to icon
?:
Do you take requests
?:
Why should we pick you
?:
Are you willing to promote this community
?:
Approx. frequency of posting
:
20 to 30 (recent) icon examples
:
10 (recent) banner examples
:
Any other graphic examples
:
Anything else youd like to say
: